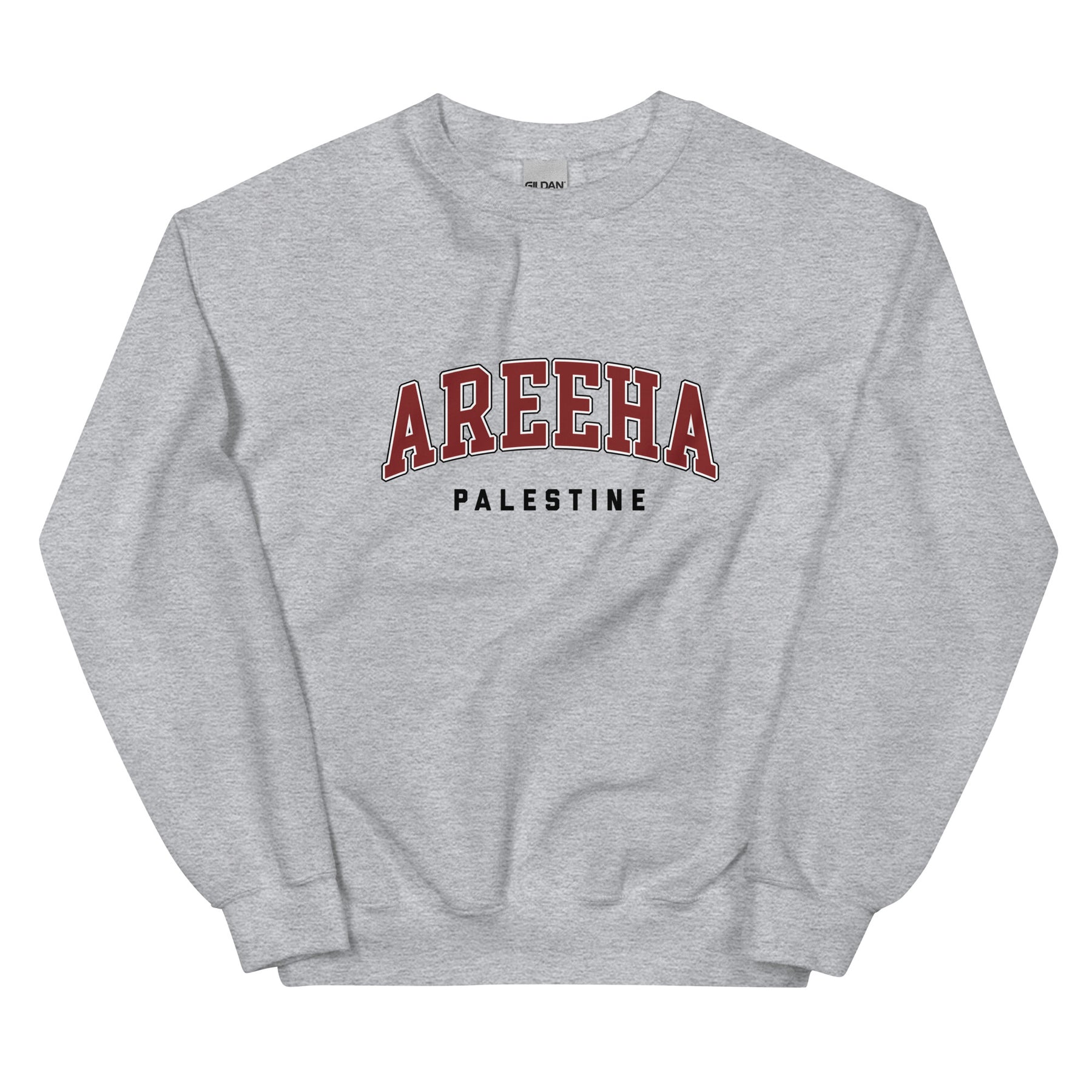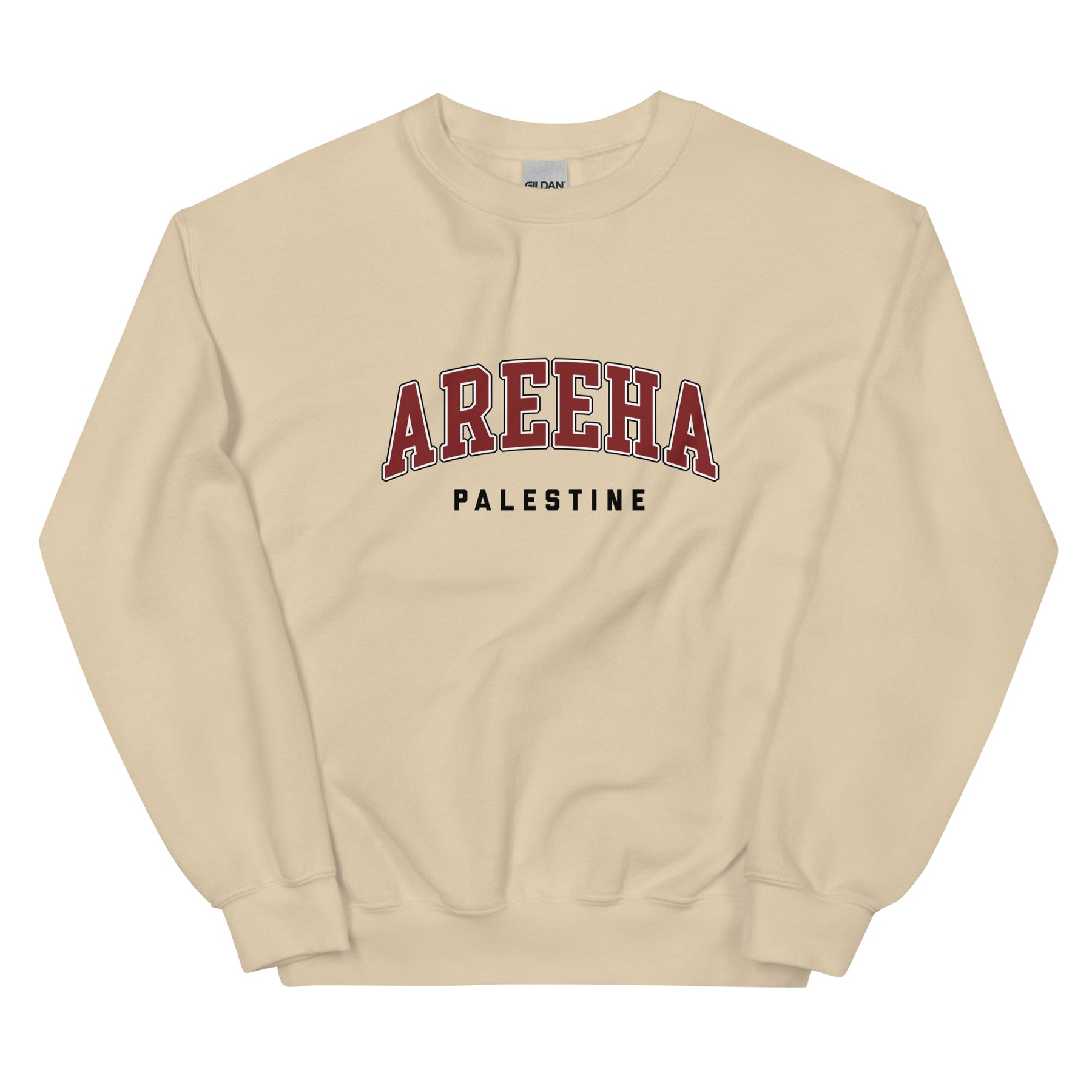 sweatshirt
Areeha (Jericho), Palestine
Areeha (أريحا), also known as "Jericho," is located in the Jordan Valley, with the Jordan River to the east and Jerusalem to the west.
5 facts about Areeha:
• It is an ancient Palestinian city, boasts a history spanning over 10,000 years.
• The iconic Jericho Walls hold historical and religious significance.
• The Tell Al-Sultan archaeological site offers insights into ancient Areeha, including the Neolithic tower and Hisham's Palace mosaic.
• Areeha's unique location as the lowest-lying city on Earth allows for breathtaking views of the Jordan Valley and the Dead Sea.
• The city is renowned for its fertile soil, abundant palm trees, and delicious dates.
Alternative spellings: Ariha, Arihe, Areehe, Eriha, Ereeha
MATERIALS
• 50% cotton + 50% polyester
• Classic fit—not oversized or slim
• Printed on Gildan 18000 Sweatshirt
• Colors in photo & final product may vary
CARE
• Machine wash cold with like colors—gentle cycle
• Hang dry only—do not machine dry
• Iron fabric on low if needed—do not iron printed ink
• Heat will damage printed ink
PRODUCTION
All pieces are print-to-order so we ask for 5-7 business days for production after processing. Additional time may be required for orders with multiple pieces. You'll receive an email when you submit your order & another when the package is sent out.


CHANGES TO ORDER
We cannot guarantee changes to an order once the order is submitted. Please ensure all provided details (shipping address & product selection) are accurate before purchase.

SHIPPING 
The following costs are estimates & are subject to change.

USA : $3.99 – $6.50
Europe : $4.39 – $6.05
Canada : $6.49 – $9.99
Australia / NZ : $6.99 – $10.99
Worldwide : $5.99 – $9.99

Shipping costs will differ based on the type & quantity of products.

• US shipping times: usually 2-4 business days
• Europe shipping times: usually 2-8 business days
• Worldwide shipping times: can vary between 2-5 weeks—please note we cannot guarantee delivery dates for international orders

For more information on our shipping policy, click here. 
All purchases are final sale. Our products are made-to-order so we can not offer returns or exchanges due to personal preference, invalid shipping address, or incorrect order details.
Please use sizing chart to ensure preferred sizing.